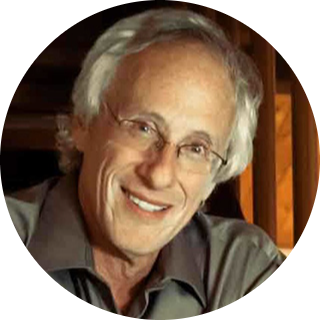 "NeuroAccelerated Learning beautifully presents the most powerful neuroresearch-backed strategies for optimal performance and accelerated mastery. We teach Executive MBA students at Loyola Marymount University these same techniques to give them an "unfair" advantage over their competition
.
 You'll be guided into altered states and instantly experience cognitive benefits. The research shows that using this program will improve your brain function immediately - and even 
your brain's structure will change within 90 days of use."
Mark Robert Waldman

Author of How God Changes The Brain, How Enlightenment Changes Your Brain, and Words Can Change Your Brain

Adjunct Faculty at Loyola Marymount University




Discover Your Inner
Mixing Board for Brain Activity
In this course you'll learn how to...
✅ Prime your brain for optimal cognitive performance

✅ Push the "eject" button on the stress and brain-fog that won't leave politely

✅ Lock-pick your brain for states of higher focus, creativity, and problem-solving

✅ Upgrade your memory and no longer forget that last thing you forgot to try to remember. (it's on the tip of your tongue!)

✅ Activate your motivation. Reach new levels of productivity - without risk of burn-out


"I have very much enjoyed the NeuroAccelerated Learning course. I will give a 2 hour workshop in the month of May in England and will use some of the material to stir people's imagination. The topic is going to be around peak performance for practitioners involved in achieving the SDGs of Agenda 2030 of the UN."


- Vincenzo Santiglia, Director, P.V. Global Eco Sustainable Centre Limited

✅ Decreased Stress
You'll learn how to neurologically eliminate it in seconds

✅ Supercharged Productivity
Access states of optimal performance with ease

✅ Zen-like Focus
Experience life in HD, end procrastination, beat brain fog

✅ Expansive Awareness
The more you're aware of, the more you can learn

✅ Amplified Intuition
Get lightning-lane access to your inner genius


✅ Increased Epiphany
Decode reality and connect "hidden" dots
✅ Upgraded Memory
Encode complex information for easy recall
"I love it! The visuals are appealing, the narrator's voice is soothing and pleasant and it explains the brain science in a way that's easy to grasp. Excellent."
- Fanny Elizaga, Executive Contributor to Brainz. Magazine and Neurocoach

Frequently Asked Questions


When does the course start and finish?
The course starts now and never ends! It is a completely self-paced online course - you decide when you start and when you finish.
How long do I have access to the course?
How does lifetime access sound? After enrolling, you have unlimited access to this course for as long as you like - across any and all devices you own.
What if I am unhappy with the course?
We would never want you to be unhappy! If you are unsatisfied with your purchase, contact us at [email protected] in the first 30 days and we will give you a full, hassle-free refund. We are proud of the fact that refund requests are extremely uncommon - especially in comparison to industry averages.
I have extremely limited time in my schedule. Can I still take this course?
Yes! This course is designed so that it can be taken on even the busiest schedule and integrated into your work day. With a few moments here and there to watch units (or listen to them in your headphones like a podcast while doing errands or during transportation), you'll be just fine. You should also provision about 15 minutes a day for each exercise in the workbook, either first thing in the morning or at another convenient time.
How does this work?
New breakthroughs in practical neuroscience have revealed quick and simple techniques to shift into the states of consciousness that are most advantageous to your learning ability. Each lesson contains exercises for you to practice - one a day. You'll experience enhancements to your brain-function immediately upon applying these techniques. As these practices become habitual, your brain function persistently improves. Conservatively, long-lasting, structural changes to your brain will occur within 90 days of continued use.